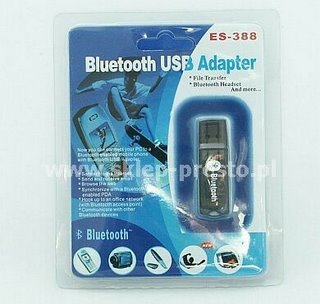 Got myself a new usb bluetooth adapter so I could connect my (outdated ;)) k700i and pc. It cost about Rs.1800/= (company - VPI ???). Anyway, there were some other branded and supposedly better adapters.

Seagate 10m - 1750
MSI 20 m - 2400
MSI 100m - 2800
All prices are in Sri Lankan rupees. I didn't actually bargain for these models cos I wasn't gonna buy any of them so it's quite possible that you'd be able to get for around 200 - 300 bux less.

The smooth operation of the device was quite a surprise. I was able to get file transfer, serial port connection, object push and computer controller running straightaway without any probs.

Sometimes the phone wouldn't get detected but this could be fixed
by stopping the bluetooth service, removing the usb adapter, pluggin it in again and restarting the service.
Ran into some issues getting the GPRS internet connection going but finally got it to connect by replacing the number to dial from something like #9**1 to something like #9****6.
It's a bit slow sometimes and seem to crash when transferring large files about 5mB. Donno whether these are common issues so you should probably consider other brands before buyin one like this. I'm pretty happy with the VPI model for now.
www.vpi.us/usb-bluetooth.html